The boyhood home of Harper and Dylan Reed
By @harper and @dylanreed
In the summer of 2016, my brother, Dylan Reed, and I were trying to figure out what the "next" prank would be after we wrapped our parents car with a zebra pattern. We wanted to make sure that it was a really great prank and something that was more permanent.
At the time I was traveling to London a lot and always liked seeing the blue historical markers on every other building around London. We thought maybe that would be a funny thing to add to our parents house: A historical monument
The issue was: What would the monument say?
Well, we figured the best thing to celebrate was our amazing life and our "boyhood home".
Here is the monument: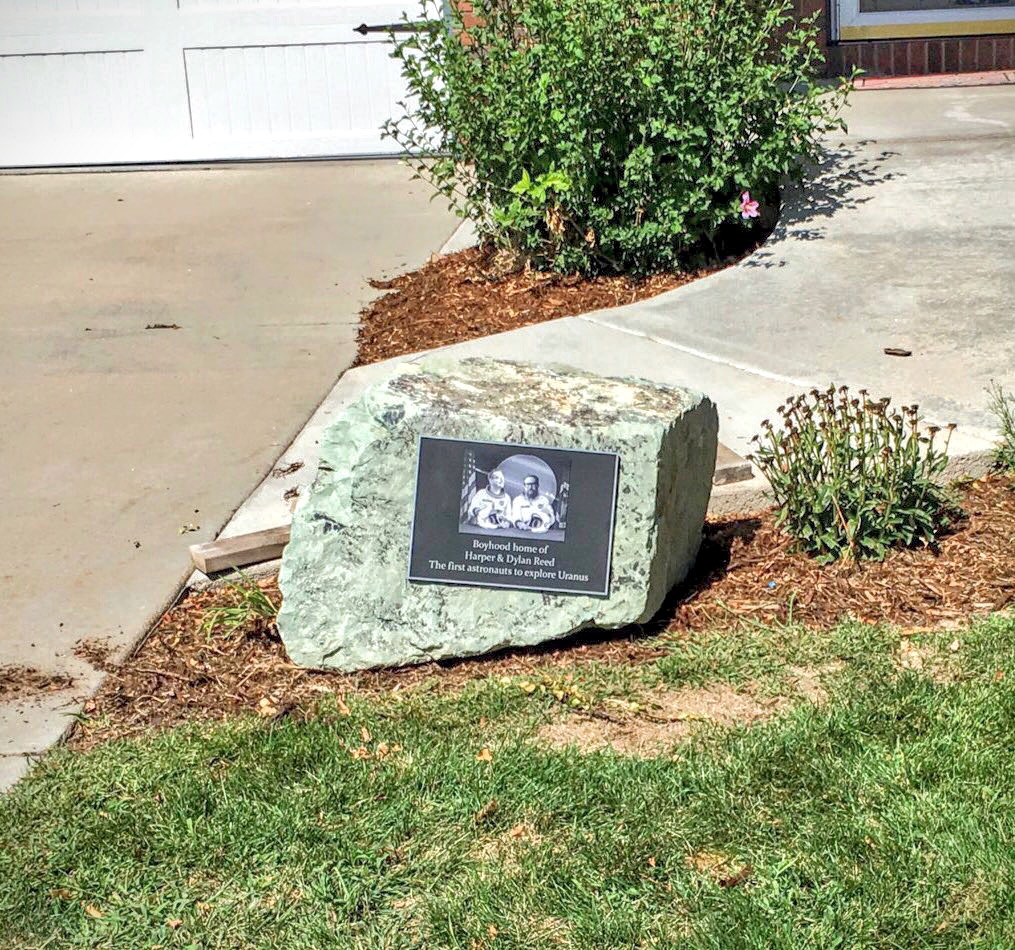 Before we put it in the ground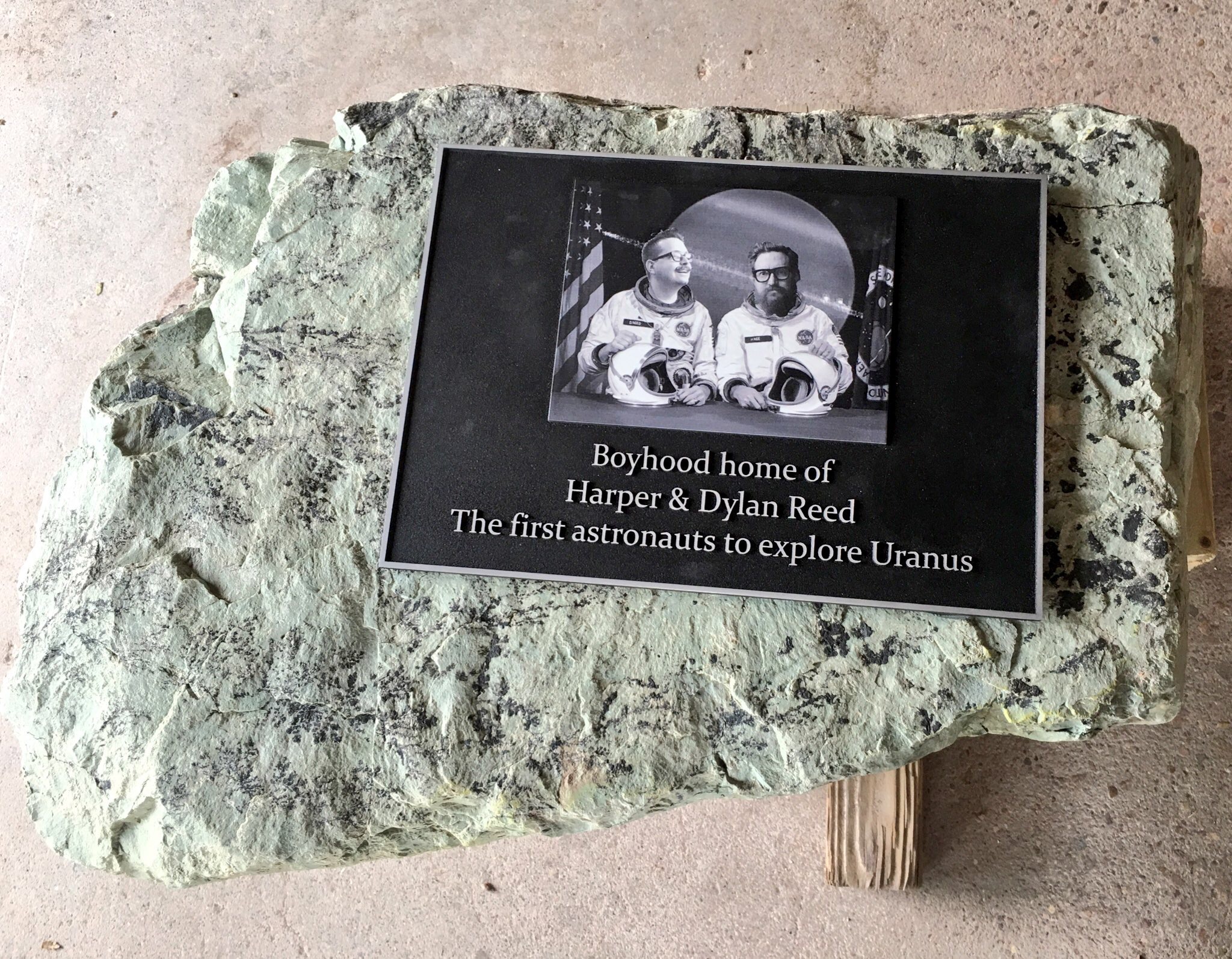 Up close on the panel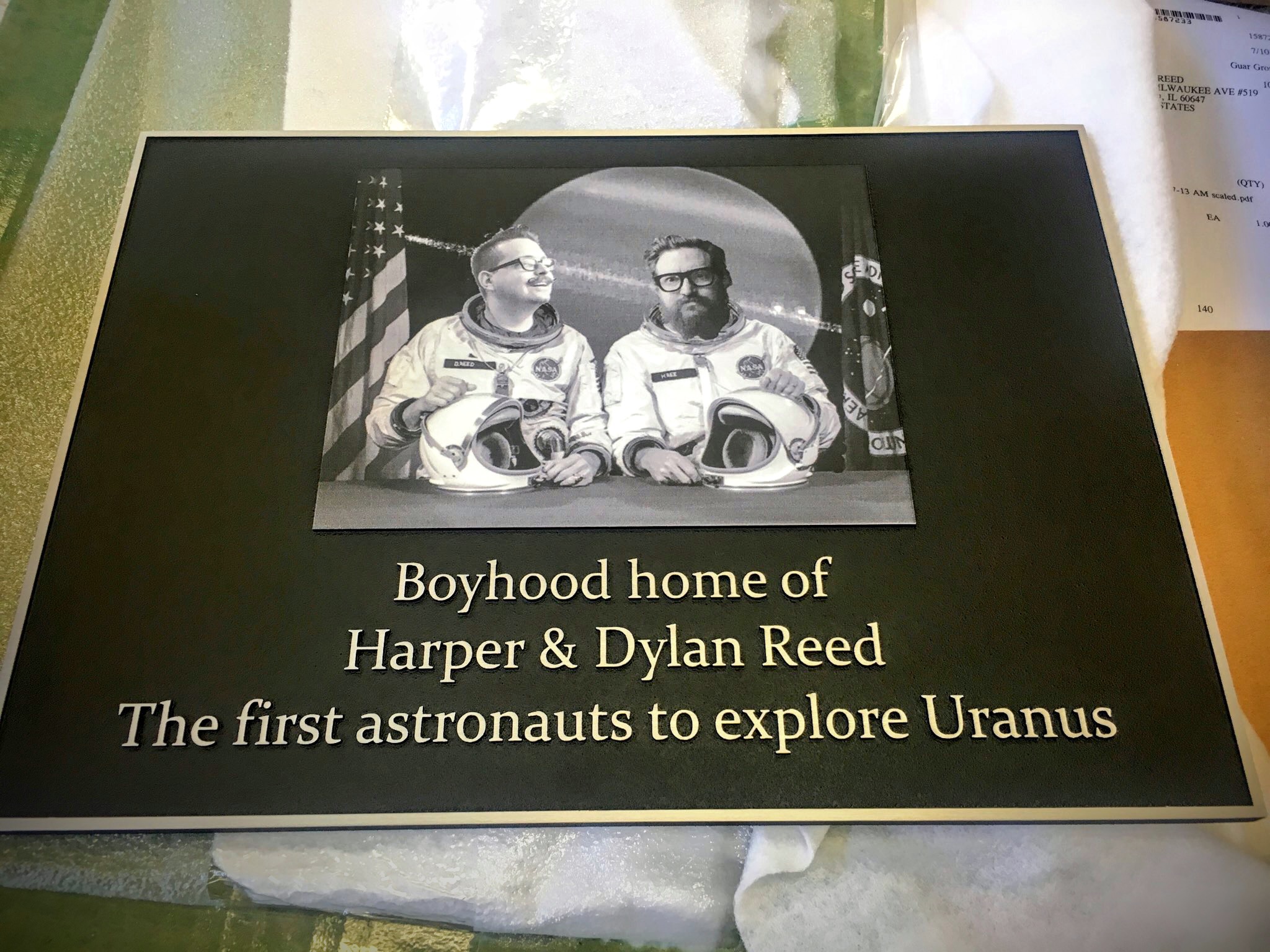 A video of it being placed:
It is really awesome and helps identify what an important place our parents house is.
The full text reads: Boyhood home of Harper and Dylan Reed. The first Astronauts to explore Uranus.
A couple notes:
There is a typo
The rock weighs about 800lbs
The plaque is supposed to last around 60 years
We really should double check our work before we set it in stone. so to speak.
We are geniuses
Thanks to:
Our wonderful parents for not killing us, again.
Our wonderful partners (Sarah and Hiromi) for not ratting us out and dealing with the crazy REED boys, again.
Carmen over at 123-awards for making the ridiculous plaque
Greeley Monument Works for doing an amazing job finding a rock and mounting our plaque.